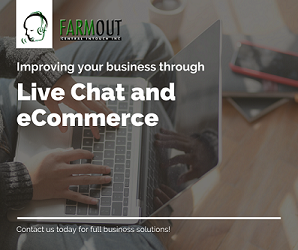 Conversational Marketing is the NEW NORMAL
Conversational marketing is a whole new approach in doing business nowadays. With the global pandemic, consumers have now embraced transacting with businesses via chat.
Conversational marketing provides a new and effective marketing strategy that businesses can incorporate in their brands. It drives buyers into the sales funnel with real-time conversations.
A Live Chat Support service is proven by marketers to increasing customer retention and conversion. The one-to-one conversation basis also helps brands encourage potential customers to engage.
Online chat support agents are trained to address concerns in real-time. It also provides excellent customer experience without the hassle of waiting for an email response or having to visit the office.
The rise of Conversational Marketing is indeed a part of our new normal. Contact us to learn more about how you and your business can thrive in this new age.