The Future of Healthcare: Leveraging Skilled Immigrants and Virtual Medical Support to Overcome the Nursing Shortage
In the midst of a tumultuous healthcare landscape, the United States finds itself on the precipice of a critical nursing shortage that threatens the very foundation of the industry. The exhaustion and trauma experienced by healthcare workers during the pandemic have led to a startling 20 percent departure from the medical field, exacerbating the impending crisis. Startling statistics by McKinsey & Company, a renowned management consulting firm, indicate that by 2025, the deficit of nurses in the U.S. could reach a staggering 450,000. In light of this imminent challenge, experts are now pointing to skilled immigrants and cutting-edge technology as potential game-changers that can revitalize the hospice care and hospital sectors.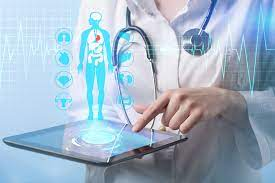 In a thought-provoking article recently published by The Hill, a trusted American newspaper and digital media company, the solution to this impending catastrophe lies in welcoming skilled immigrants into the country's healthcare workforce. The article rightly highlights the invaluable contribution that immigrant nurses can make in bridging the talent gap. However, a potential stumbling block arises due to the current federal visa cap, which threatens to delay the hiring process for new immigrant nurses by up to two years. This delay, as noted by AAIHR President Patty Jeffrey, RN, amounts to a "catastrophic interruption of the stable flow of healthcare talent to the bedside," significantly impacting patients from all walks of life, including pregnant mothers and dialysis patients.
While addressing the visa cap concerns remains crucial, it is imperative for hospice care and hospital administrators to explore alternative strategies that can swiftly alleviate the nursing shortage. One such solution lies in embracing streamlined technology and innovative virtual support systems. Virtual Medical Associates (VMA) has emerged as a groundbreaking solution that can effectively mitigate the current crisis by expanding the reach of healthcare professionals.
FarmOut Central Intouch Inc., a leader in harnessing technology for the healthcare industry, stands ready to provide invaluable assistance in this challenging landscape. Their comprehensive suite of services, ranging from Medical Data Entry Specialists to Medical Quality Specialists, and from Patient Customer Assistants to Medical Executive Assistants, offers a lifeline to overburdened healthcare providers and administrators. Recognizing the critical need for swift action, FarmOut Central Intouch Inc. has curated a platform that seamlessly integrates into existing healthcare systems, minimizing disruption while delivering exceptional results.
By availing themselves of these innovative solutions, hospice care and hospital administrators can not only bridge the talent gap but also achieve enhanced operational efficiency and patient care outcomes. The time to act is now, as the U.S. Bureau of Labor Statistics projects a demand for more than 203,000 new registered nurses annually through 2026. Proactive implementation of technology-driven solutions can help alleviate the pressure on existing nursing staff, while ensuring that patients continue to receive the quality care they deserve.
For more information on how FarmOut Central Intouch Inc. can help revolutionize your healthcare organization, please visit our website at: https://farmout.ph/health-solutions/. Together