Free English Reading Workshop for Trainers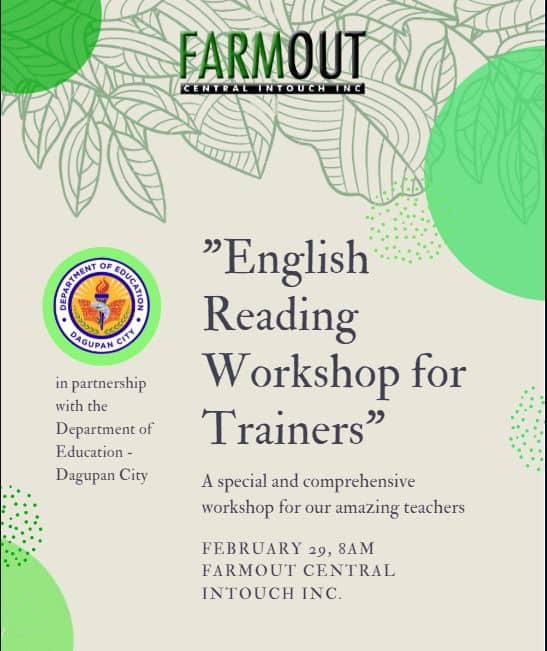 As part of our Corporate Social Responsibility, we have conducted a free English Reading Workshop for Trainers conducted on February 29th and March 7th, 2020.
The workshop aims to provide new and effective ways to measure English competency. This benchmark will enable trainers to check the effectiveness of English training on students. We have also shared tools to create digital curriculum, content sourcing, and gamification. These tools are made to make English learning more fun, shorter and enjoyable.
The said workshop was attended by several representatives from different schools across Dagupan City. Below are the attendees' certificates of participation: