TESDA & FARMOUT – Graduation of PESFA Program Scholars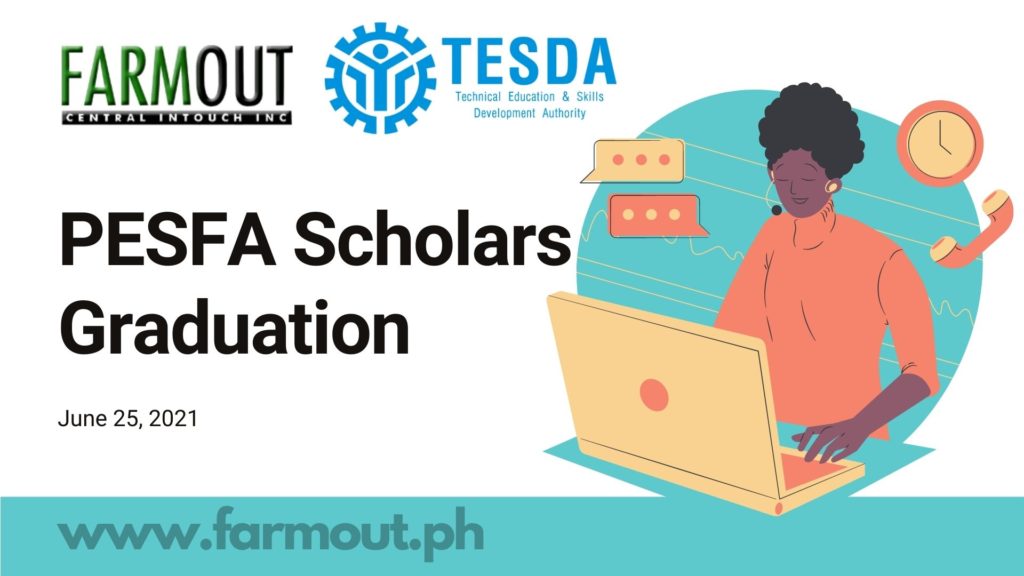 FarmOut Central Intouch, in partnership with the Technical Education and Skills Development Authority (TESDA), has recently concluded its commencement exercises. The scholars took Contact Center Services NC II and completed the 18 days of training for free under the PESFA program.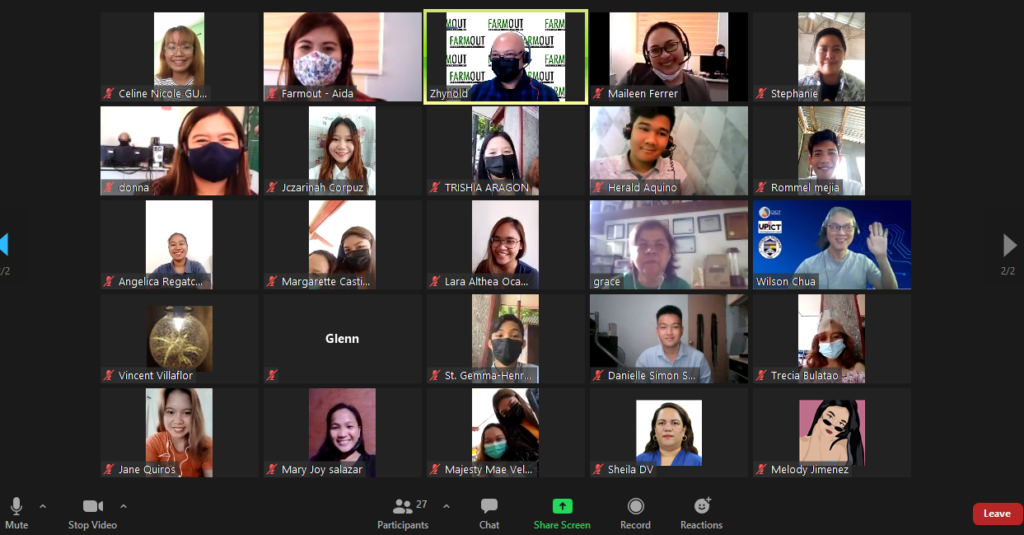 The virtual graduation hosted by FarmOut is attended by TESDA Provincial Director Mr. Jimmicio Daoaten, FarmOut Board of Directors, FarmOut TESDA Training Head Aida Fuentes, FarmOut Finance and HR Manager Maileen Ferrer, FarmOut Operations Manager Sheila dela Vega, FarmOut Head Trainer Zhynold Pasag, and Assistant Trainer Donna Maye Soriano and the PESFA Scholars.
For those interested in availing Contact Center Services NC II training may contact us via our Facebook Page.