MIT study reveals biggest threats of digital trends
Organizations usually think of the fast pace of technology as the biggest challenge facing it. However, surveys reveal that it is NOT the problem in and of itself!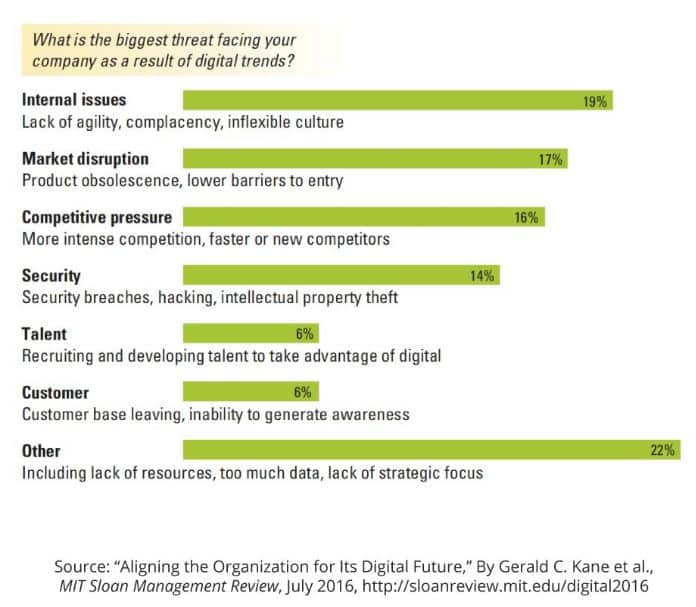 While the pace of change does dictate that organizations need to react fast, this, however is just part of the story. Some of the biggest stumbling blocks still remain to be: Mindset and culture. These two are the hardest to change in organizations. They hamper the digital transformation.

What are your thoughts?